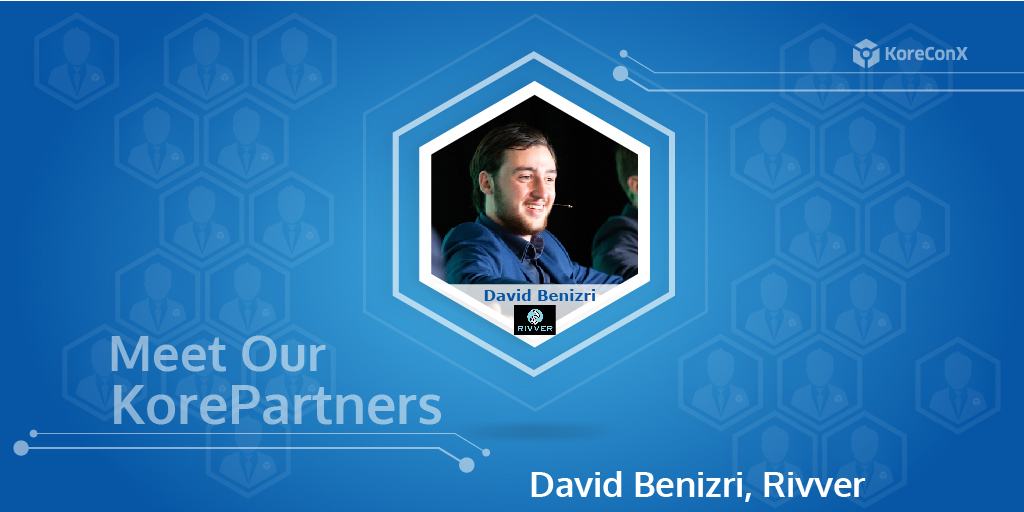 This post is part of a series of short interviews about the companies and faces that are part of the KorePartners Ecosystem*.
We believe that behind every great company there are people, and behind every person, there is a story to tell.
KorePartner: David Benizri, CEO & Co-Founder at Rivver
Born in: Montreal, Canada
Based in: Tel Aviv, Israel
What was your first job?
Ice hockey referee
How and when did you get involved in the tech industry?
July 2016, I was hired as a sales associate in an e-commerce startup in Montreal. I then fell in love with the dynamic nature of the Hi-Tech field and began launching my own ventures in both Canada and Israel.
How do you see the Tech industry today, especially when it comes to the new Digital securities wave? In that aspect, is it possible to have an idea of what the next five years will bring?
To me what is beautiful about the tech industry as a whole is the fact that there are always new technologies being discovered, which by association ensures that there is always room for startups to build applications on top of that new technology and monetize. The last big innovation which we knew was technologically unprecedented was Blockchain, so we decided to apply it to securities. Within 5 years time, we see a securities industry where the use of distributed ledger technology is a given.
What does your company bring to the KorePartners Ecosystem?
Rivver brings the first blockchain-based fund issuance and administration platform, specialized for Private Equity funds. By building the first fund administration platform for the digitized fund ecosystem, Rivver's goal is to ensure that KorConX Private Equity clients and the entire Digitized Fund ecosystem can scale.
What is it about the partnership with KoreConX that most aligns with your company strategy?
For Digital Securities to achieve adoption, industry leaders will have to provide a solution which is adoptable for legacy players today and not just in 10 years. By us both building on top Hyplerledger Fabric, we at Rivver saw obvious synergies and are certain that our partnership with KorConX will help materialize this mission.

*The KorePartners Ecosystem is a group of organizations that follows our governance standards and share with us the same goal: to provide entrepreneurs with the tools they need to grow their business.